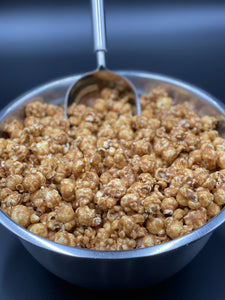 Janlitlfeather Gourmet
Toffee Popcorn
Regular price
$10.00
$0.00
Unit price
per
One of our favorited flavors, buttered Toffee Popcorn!
- Sold in packs of 3.
- Made in small batches.
Excellence and deliciousness
We love ordering from you because your product is delicious and comes in a variety of portion sizes AND customer service, ordering process and packaging is top knotch.
Amazing
This is the best popcorn ever! I am from Canada, and it is worth ordering and waiting for this delicious package to arrive!
Oh So Delicious
This is my second order in a month and it is oh so delicious. I am committed to no other at this point. Thanks ☺️
It Was Immaculate .
The packaging was so pretty, I loved the look. The popcorn was so fresh and good, it really melts in yo mouth.
Extremely Good
I purchased my 1st Bag last month. I must say Janlitlfeather's toffee coated popcorn is simply "out of this world"! It is so good, you gotta tell a friend. Mmmmm, Mmmmm, Good!
---